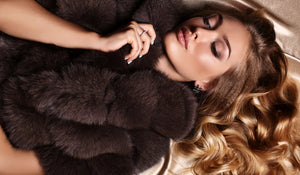 Protect your investment and reimagine your style.
Fur Restyling
Is your fur collecting dust in the closet because it's just not your style? Fashion evolves and we can help you transform your garment into something truly unique (and chic). Let our fur experts give your outdated fur a professional makeover!
Cold Fur Storage
Your beloved fur deserves better than a closet. Protect your investment in our state-of-the-art cold storage facility. Our finely-calibrated cold storage vaults offer assurance that these cherished items will be around for years to come. Your furs are in good hands with us!
Douglas Furs
Who We Are
We are the Carolina's largest furrier. Our standard for quality, passion for detail, and industry reputation has stood the test of time for decades.
Get in Touch
Our Locations
Charlotte, NC
Located in the Arnold Palmer Center, minutes from uptown Charlotte and the Southpark area.
3400 Latrobe Drive
Charlotte, NC 28211
Call (704) 333-5161
Raleigh, NC
Located right off Glenwood Avenue in Raleigh's Deblyn Park area.
6019-B Glenwood Avenue
Raleigh, NC 27612
Call (919) 782-2165
Mt Pleasant, SC
Visit our pop-up boutique at Gwynn's. Call for info and available dates.
916 Houston Northcutt Blvd
Mount Pleasant SC, 29464
Call (919) 782-2165